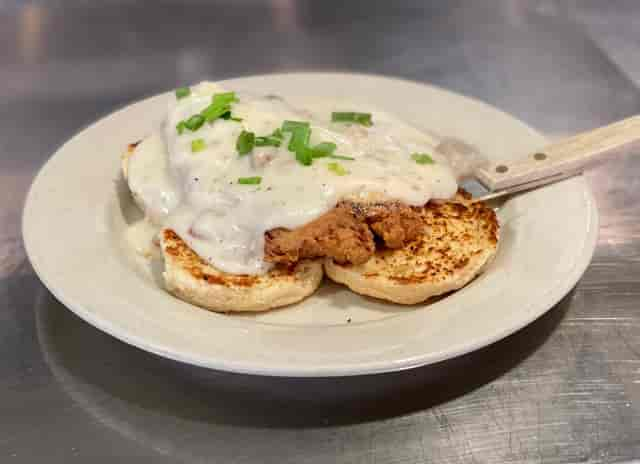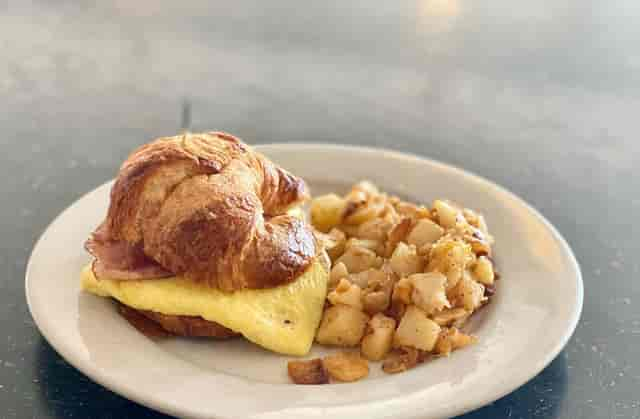 monument cafe
proudly serving hometown favorates since 1995
Proudly Serving Georgetown, TX Since 1995!
Hey Y'all! Welcome!
We're a traditional Texas roadside café using local, seasonal, and organic ingredients.

We don't need any fillers or additives. The flavor is in the quality of the ingredients. All our food is prepared fresh from scratch with care. Local, seasonal products are sourced whenever possible. Grandma would approve.
Become a VIP
Receive updates on special events, new menu items, menu reviews, and more!
Family Meals for 4
Family Meals for 4
All meals include choice of 2 side items, biscuit and butter.
*Consuming raw or undercooked meats, poultry, seafood, shellfish, or eggs may increase your risk of foodborne illness, especially if you have certain medical conditions.
Visit Us
Downtown Georgetown
500 South Austin Ave
Georgetown, TX 78626

Hours
Monday - Sunday:
7:00 am - 3:00 pm
Share Your Experience!
Leave a Review
"Y'all. The Buckwheat pancakes are unreal. They're enormous and the flavor is out of this world. My husband and I live in South Austin and we make the trek to Monument Cafe on a regular basis just for these pancakes (and pretty much everything else on their menu). This is our favorite restaurant hands down."
"This is my favorite breakfast. Everything has great flavor. The homemade fries are amazing with great seasoning. The strawberry jam is a must."
"Awesome!! The only place to go!! We came for our granddaughter's birthday so she could get cinnamon rolls before they sold out."
"I love the migas plate! It's one of my favorites on the menu. It crunchy, cheesy and the beans that come with it are awesome. I always ask for a few extra jalapeños to spice it up a bit more."
"Every thing was good I ate the migas plate it was awesome I am not from here I am from Brownsville Texas"
"Best breakfast dish ever!!"
"Y'all. The Buckwheat pancakes are unreal. They're enormous and the flavor is out of this world. My husband and I live in South Austin and we make the trek to Monument Cafe on a regular basis just for these pancakes (and pretty much everything else on their menu). This is our favorite restaurant hands down."
"This is my favorite breakfast. Everything has great flavor. The homemade fries are amazing with great seasoning. The strawberry jam is a must."
"Awesome!! The only place to go!! We came for our granddaughter's birthday so she could get cinnamon rolls before they sold out."
"I love the migas plate! It's one of my favorites on the menu. It crunchy, cheesy and the beans that come with it are awesome. I always ask for a few extra jalapeños to spice it up a bit more."
"Every thing was good I ate the migas plate it was awesome I am not from here I am from Brownsville Texas"
"Best breakfast dish ever!!"
"Y'all. The Buckwheat pancakes are unreal. They're enormous and the flavor is out of this world. My husband and I live in South Austin and we make the trek to Monument Cafe on a regular basis just for these pancakes (and pretty much everything else on their menu). This is our favorite restaurant hands down."